Stay informed
To subscribe, paste any of the links below into your RSS Reader or your browser:
Note: RSS is a format for delivering regularly changing web content.
Photos
To see some of my photos, follow these links:
View
When I was travelling over the hills with my camera, I took this photo: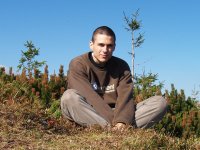 Note: This photo should be old and was taken aprox. 10 years before.
Useful
Local (SK)
Friends
I made a support for my friends, to improve the Pagerank.
If you wish to have your website in the following list, contact me.
Music
A list of favourite music on Youtube is shown below.